5 cool down recipes for over-ripe fruits
Transform over-ripe fruits and veggies to make these cool-down recipes
No need to waste over-ripe fruit instead try these ideas to transform over-ripe produce into tempting cool summer treats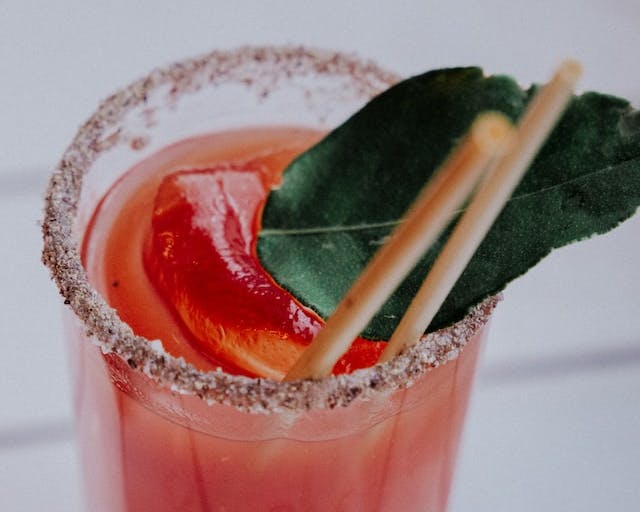 Over-ripe tomatoes can become fresh Bloody Mary's
This recipe makes 6 to 7 cups, depending on the size of the tomatoes; the mix will keep for 1 week.
Serves 6
Ingredients:
6 large, ripe tomatoes, peeled, seeded and diced (juices reserved)
3 tablespoons lemon juice
3 tablespoons lime juice
2 tablespoons Worcestershire sauce
3 cloves garlic, minced
3 teaspoons hot sauce, such as Crystal
2 teaspoons minced fresh horseradish
2 1/2 teaspoons kosher salt
1 teaspoon Old Bay Seasoning
1 teaspoon celery seed
1 teaspoon fresh ground pepper
Directions:
Blend the tomatoes, lemon and lime juice, Worcestershire, garlic, hot sauce, horseradish, salt, Old Bay, celery seed and pepper until smooth.
Cover and chill until needed.
Bloody Mary assembly
6 cups Bloody Mary mix
6 ounces good-quality vodka
Coarse salt for rimming the glasses, optional
6 pickled green beans, or 6 stalks celery with leaves, for garnish
In a pitcher, combine the mix and vodka.
If desired, dampen the rims of 6 old-fashioned glasses and dip them in coarse salt. Fill each glass halfway with ice, then divide the Bloody Marys among them.
Garnish each with a pickled bean or celery stalk, and serve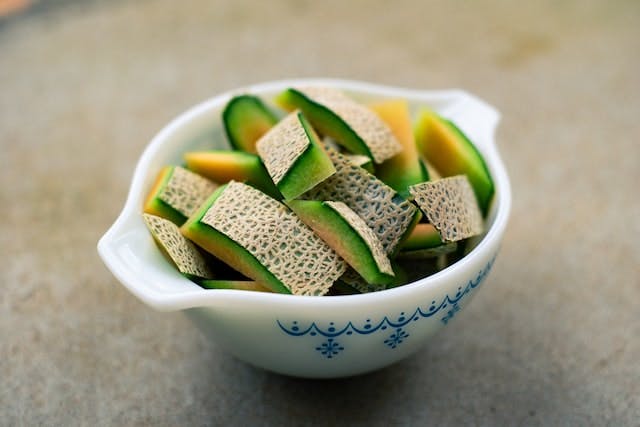 Over-ripe cantaloupe becomes Cantaloupe Sorbet
Serves 6
Ingredients:
2/3 cup sugar
1/2 cup water
3 cups 1-inch pieces peeled seeded cantaloupe (about 1/2 cantaloupe)
Directions:
Combine sugar and water in medium saucepan.
Stir over medium heat until sugar dissolves.
Bring to boil.
Transfer to 11x7x2-inch glass dish and chill until cold, about 2 hours.
Puree cantaloupe in blender until smooth.
Add to sugar syrup in dish and stir until well blended. Freeze until almost firm, stirring occasionally, at least 3 hours or overnight.
Transfer cantaloupe mixture to large bowl.
Using electric mixer, beat until fluffy.
Return to freezer and freeze until firm (do not stir), at least 3 hours or overnight. (Sorbet can be prepared 3 days ahead.)
Cover and keep frozen.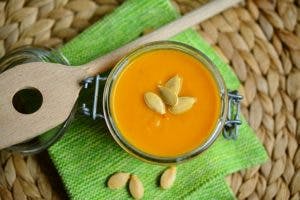 Snozcumber Salad
IT's amazing
3
Ingredients: