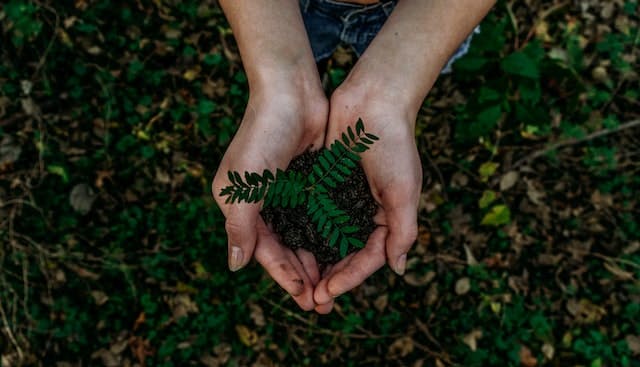 Zero Waste Canada Education & Training
Programs are Now Live
Building your knowledge toward Zero Waste
Today, the Zero Waste Canada (ZWC) team is very excited to inform you that our online Education & Training Programs are now live and open for registration!
The ZWC programs are designed to provide a solid foundation of Zero Waste practices, policies, values, and concepts. They aim to help the general public, municipalities, waste professionals and community leaders gain experience about the Zero Waste practices and how to implement these locally to achieve their Zero Waste goals.
Together with HSR Zero Waste, ZWC offers a wide array of Zero Waste Educational Programs that guide businesses and individuals towards a lower environmental impact and a circular/sharing economy.
Free webinar: Intro to ZeroWaste
As the exclusive provider of Zero Waste Canada Educational Programs, HSR Zero Waste is celebrating by offering the "Intro to Zero Waste" webinar for FREE to all who are ready to join the global movement toward Zero Waste communities.
Individuals, businesses, communities, and waste management professionals who are eager to begin their Zero Waste journey will be introduced to what Zero Waste is, why it is important, and how to make a change by reducing their environmental footprint!
The webinar is completely free and open for registration to those who wish to attend on May 20, at 11 AM PST.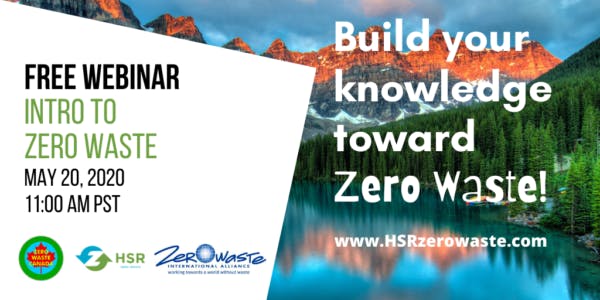 Of course, why stop there? Those who are ready to take their Zero Waste knowledge to the next level can register for the Zero Waste Fundamentals Program, which starts on June 2, 2020.
Zero Waste Fundamentals Program
This program consists of 5 live sessions. It is specifically designed for those who are looking for more in-depth knowledge on Zero Waste and aims to provide a solid foundation of Zero Waste practices, policies, values, and concepts.
After completion, you will be able to actively identify, support, and advocate for Zero Waste, achieving a Zero Waste Canada official certificate of conclusion.
It is time to delve into this new way of living and become the first among your colleagues, community, friends, and family, who started their journey toward Zero Waste.
Registration is now open and we hope that you will join the wonderful global community of Zero Waste enthusiasts!
Register here!
Don't forget to share this post with all those who care for their environment and are ready for a new challenge!
And … follow us on social media!